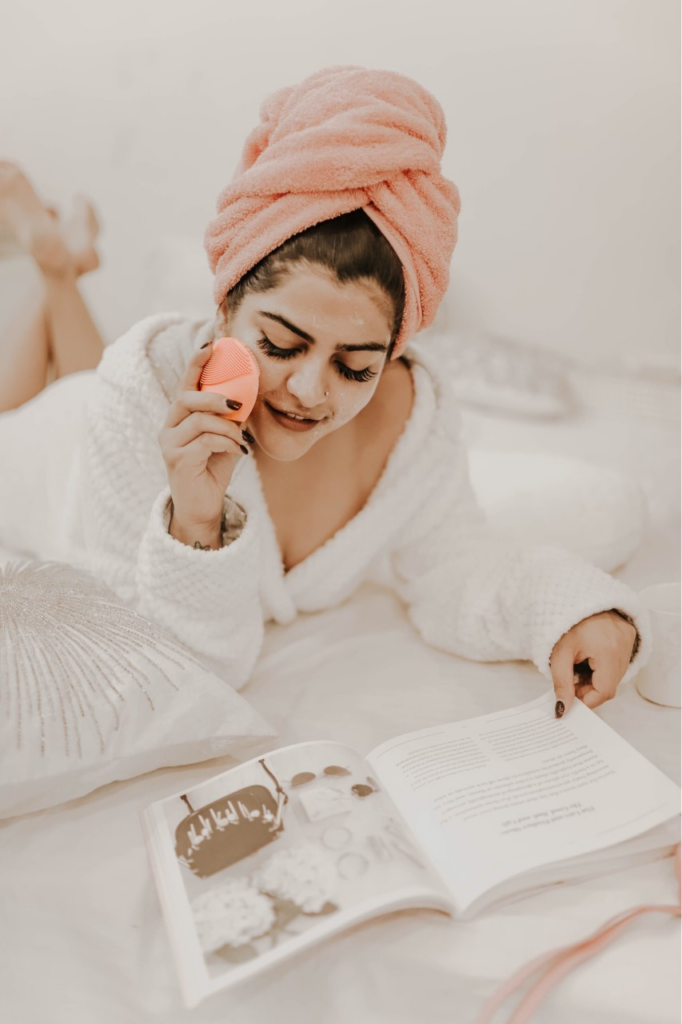 Our routine demands exposure to auto travel, dust, pollution, and everything that's there in the environment – it is our skin that suffers the most in our day-to-day life. Sure, everyone wants the perfect flawless skin but we just cannot restrict our daily routine for that. We wake up, put makeup on, go and face the dust and pollution and come home drained. That's just my every day and I know this is the case for all 20-something girls! The best thing that you can do for your skin and should be doing is keeping it clean and hydrated. I make it a point to cleanse my face every day. RInsing my face with water isn't enough to fight all that the skin has endured in the entire course of the day and hence I started using the FOREO LUNA Mini 2. I have been using the FOREO LUNA Mini 2 cleansing brush for the past month and I have never felt more grateful for any product since. It is super easy and hassle-free and requires just minimum effort. Hence, it easily slid into my daily routine.
The procedure for using it is really simple and quick to follow:
Tie your hair and apply the cleanser all over your face.
Take the LUNA Mini 2 and start massaging with it for 30 seconds on each side for a thorough face cleanse.
Rinse and pat your face dry.
Tada! You are done.
Ever imagined that cleaning your face could be so easy and convenient? I didn't.
How I cleanse my face with the FOREO LUNA mini 2
Use the FOREO Cleansing face brush on your face
Gently Massage the face cleanser for 1 minute
Use the FOREO LUNA mini 2 cleansers twice a day on your problem areas
Use our facewash and on the face cleansing device for the best result.
Pamper your skin every day with a FOREO LUNA mini 2 cleansing brush.
The best part of this Face cleansing brush is that it is very compact and travel-friendly. Since I travel a lot, I thought keeping up with this product could get tough but it sure isn't. The battery life is for up to five months and it can fit in just any sized pouch.
FOREO LUNA Mini 2: My Healthy Investment
The FOREO LUNA Mini 2 has become essential for me now that I have seen the results. All the dead skin that I used to feel earlier has just vanished and I can feel my skin breathe. My face feels lighter and brighter.
For young ladies, while the price point may look steep but FOREO LUNA Mini 2 is the exact investment one needs to make for their skin. I call it my healthy investment for healthy skin, not just today but every day. Like our parents always say, a good investment goes a long way.
If you love your skin and want to pamper it simply and effectively, I strongly recommend this face cleansing brush by FOREO. It is amazing and could end up being your best skincare investment.