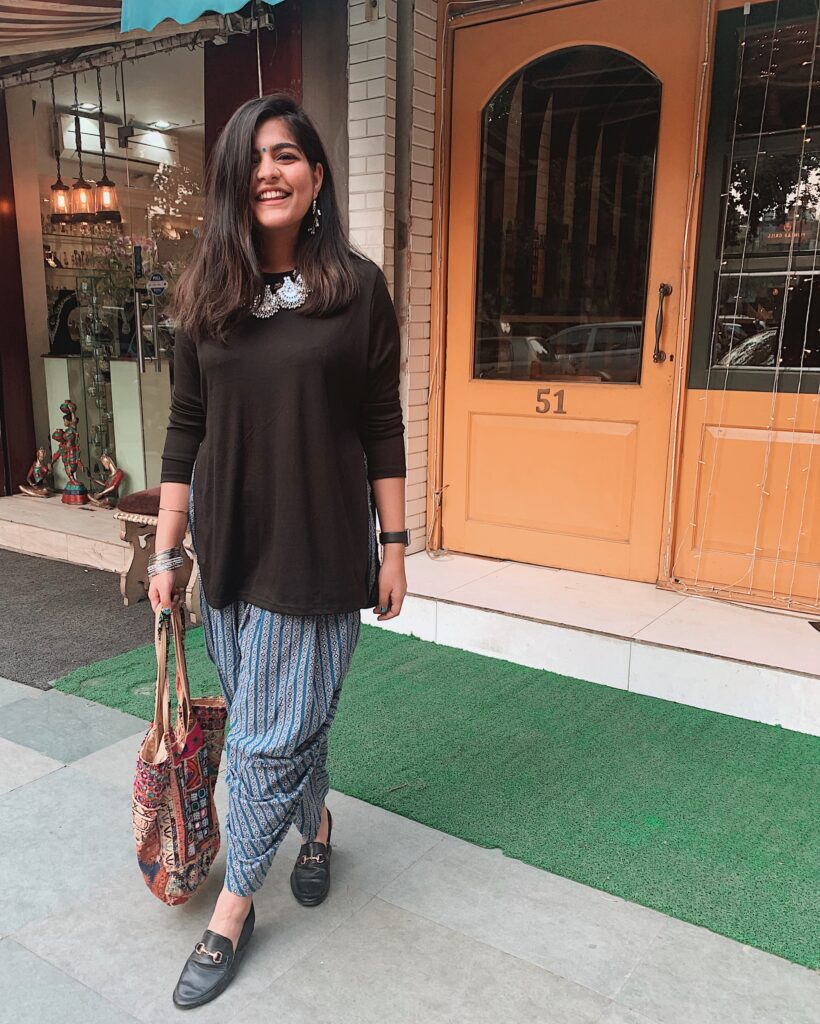 In this Instagram generation where every day is a photoshoot day and photos get uploaded regularly – we just cannot afford a day of being unfashionable or untrendy.
Hey guys, I can understand the pressure of having to slay every single day and having a limited wardrobe to do that, so I thought of giving you guys a glimpse of how I mix and match regular items of clothing to create different looks which will make you stand out of the crowd and also have fun doing it.
We all have our basic bottom and top-wear to get us through the days but what if we add a pop of color with a statement jacket or pair our simple outfit with some dramatic heels? Will you feel a little more experimental and crazy that way? Will you bring out and embrace the adventurous side of yourself? I think so. I mean it works for me so I hope it works for you too. But before we get into styling different elements of fashion into an outstanding outfit, I should tell you the two most important things that one needs to keep in mind to pull off any outfit – it is confidence and a big smile. smiley
I will describe some of the very recent outfits where I tried my hand at mixing and creatively matching my wardrobe.
The first look is my Banjaran look where I have worn a basic black crop top from Koovs with beige pleated dhoti pants. This looks pretty simple and casual so I decided to wear a printed jacket from H&M; to add some drama to my outfit. I carried a statement brown bag and paired the outfit with basic black ankle boots from Cotton on. So I could have left my outfit at that but being an unapologetic 'boho-chic by heart, I completed my look with my favorite silver neckpiece. It's my go-to and I just love how it complements my look to perfection.
You can purchase the dhoti pants by clicking on this link if you wish to recreate this look – https://www.myntra.com/dhoti-pants?f=Categories:Dhotis::Gender:men women, women
My second outfit is a very casual look and it's one of my very recent airport looks. Here I wore a very easy and comfortable beige sweater from Forever21. Trust me, it cannot get any comfier than this! With my subtle and sweet beige sweater, I wore a pair of bright red joggers from the H&M; x Justin Bieber collection rather than wearing a boring pair of jeans. I completed my look here with a very elegant pair of floral loafers. I carried a Gucci handbag to carry all my travel essentials. I love the way how I could have dressed in a very simpler way but then I wouldn't have experimented with my look. These red joggers bring out the outfit and add a lot of quirkiness to it.
You can get sweaters like this in many colors and styles by following this link – https://www.forever21.in/c/sweater-2540?source=menu&page;=1&fp;[]=ProductType__fq: SWEATER|ProductType__fq: Sweaters
My third outfit is super easy and can be worn every day to college, the office, or maybe a casual lunch. It's best for summers as it's very breezy and cool. Here, I wore a very basic and plain black top – it's 3/4th sleeved and a little long. I got it from Shein. I have paired this top with very boho-printed dhoti pants. Instead of wearing something casual, I had gone with a pair of elegant blue loafers from Street Style Store but at the same time, I had kept my bag easy-going. Since my look was very simple, I had accessorized it with a silver neckpiece and earrings. I had also worn a watch and some bangles to add a little fun to the outfit. I got the bag and the jewelry from Janpath. A little bindi completed my look.
You can purchase the dhoti pants by clicking on this link if you wish to recreate this look – https://www.myntra.com/dhoti-pants?f=Categories:Dhotis::Gender:men women, women.
Mixing and matching is probably my favorite thing to do as it helps me be creative with my outfit and experiment with basic clothes in an interesting manner. It amazes me how little elements change the entire vibe of an outfit.