The world of cosmetics can be both exciting and overwhelming, especially when it comes to finding the best foundation for medium skin tone. Additionally, this article will guide you through a comprehensive rundown of the best foundation products.
Along with that, I will also discuss some factors you must consider before choosing a foundation, application tips, common concerns, and more!
So, if this sounds like something you're interested in, then keep reading.
Understanding Medium Skin Tones
Medium skin tones encompass a wide spectrum of diversity, ranging from warm undertones with hints of gold or peach to cool undertones with pink or neutral shades.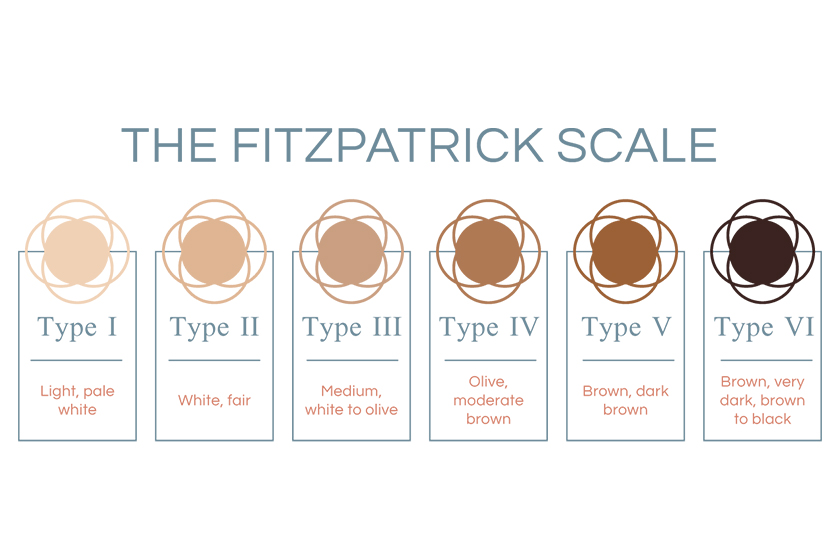 These undertones are pivotal in determining the foundation shade melts seamlessly with your natural skin tone. By identifying your undertone, you're one step closer to finding the foundation that enhances your complexion.
Factors to Consider When Choosing a Foundation
Before we delve into the realm of product recommendations, let's take a closer look at some vital factors to consider when selecting a foundation:-
Undertone Matching: Opt for foundations that match your undertone to achieve a harmonious blend with your skin's natural hue.
Coverage Preferences: Determine whether you desire a lightweight, natural coverage or a more intense, full-coverage finish.
Formula Type: brands offer a diverse range of formulas, including liquid, cream, and powder foundations. Select one that aligns with your skin type and personal comfort.
Finish: Foundations are available in various finishes, such as matte, dewy, and satin. Choose the finish that aligns with your desired look – matte for a shine-free appearance, dewy for a radiant glow, and satin for a balanced effect.
Allergies and Sensitivities: It's crucial to inspect the ingredients list if you have sensitive skin or specific allergies to avoid potential skin reactions.
Top Foundation Picks for Medium Skin Tone
Now, let's dive into the world of exceptional foundations perfectly suited for medium skin tones.
Whether you're seeking a matte finish, long-lasting wear, or a weightless formula, these options have you covered, ensuring you can confidently put your best face forward every day.
1. Maybelline Fit Me Matte + Poreless Foundation
The Maybelline Fit Me Matte + Poreless Foundation is a true champion when it comes to catering to medium skin tones. With a diverse range of shades that match various undertones, this liquid foundation is designed to deliver a matte finish while blurring the appearance of pores.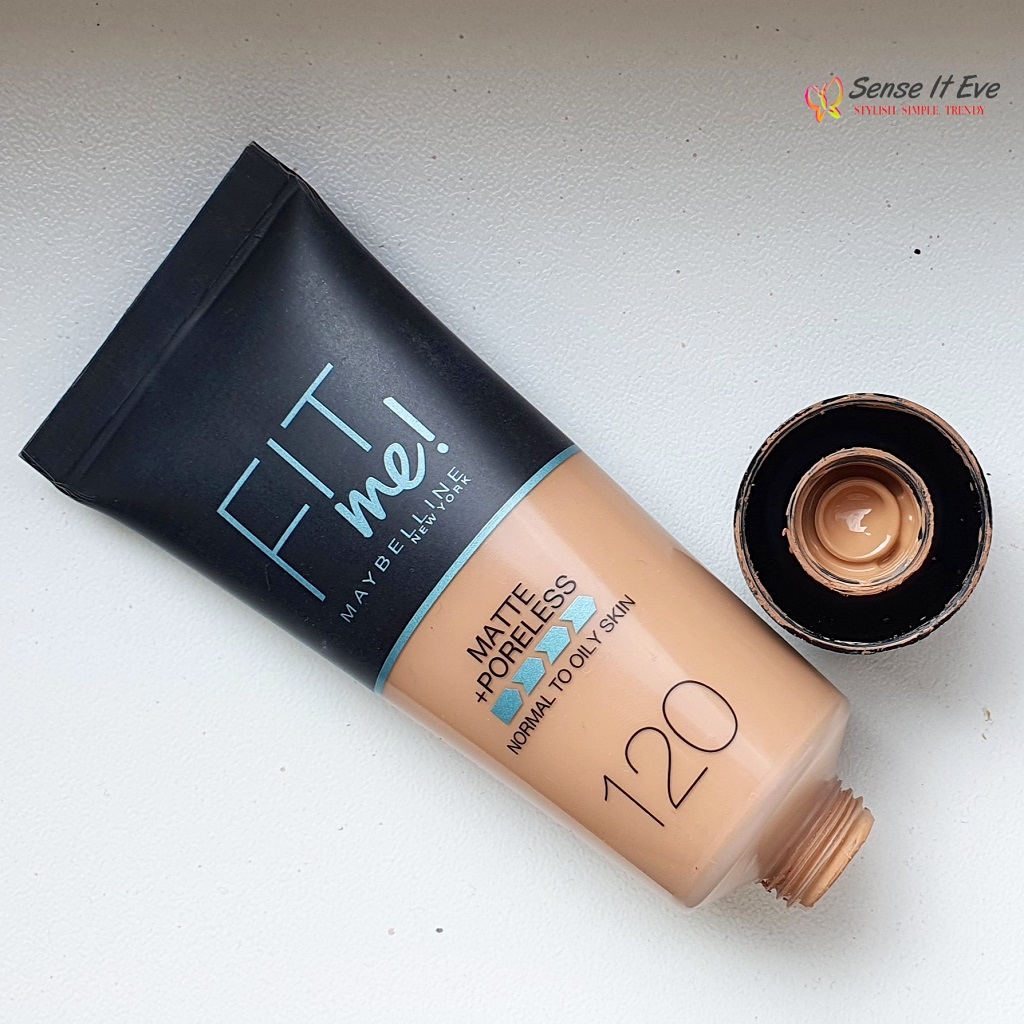 Whether you have warm or cool undertones, this foundation offers buildable coverage that blends seamlessly, leaving you with a smooth and refined complexion.
2. L'Oréal Infallible 24H Foundation
The L'Oréal Infallible 24H Foundation is reliable for long-lasting coverage that stays put all day. Available in shades specifically curated for medium skin tones, this liquid foundation provides full coverage with a natural finish.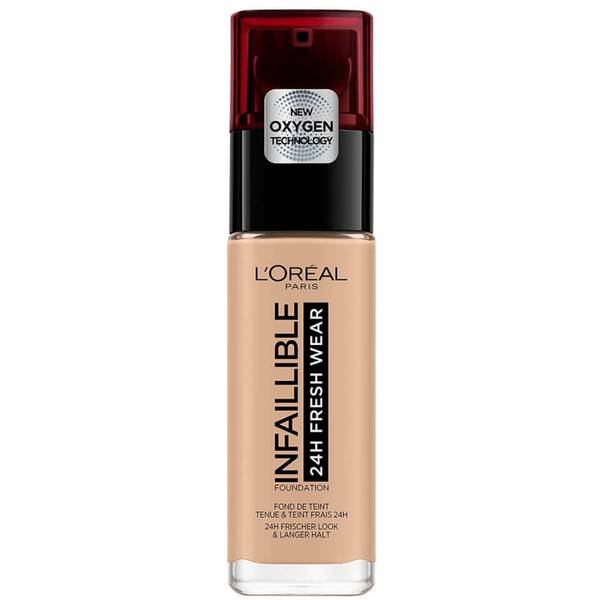 Its stay-true formula ensures that your makeup remains intact even in challenging conditions, offering you a confident and radiant appearance throughout the day.
3. Lakmé 9 to 5 Weightless Mousse Foundation
The Lakmé 9 to 5 Weightless Mousse Foundation is a game-changer for those who prefer a lightweight formula. Tailored for medium skin tones, this mousse foundation effortlessly glides onto the skin, creating an airbrushed effect.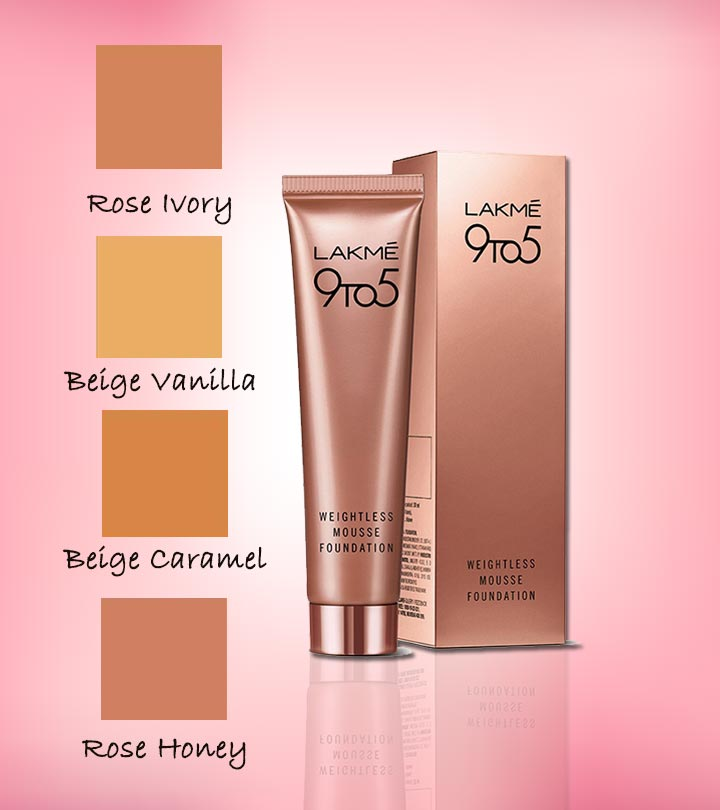 The weightless texture allows your skin to breathe while providing a matte finish that's perfect for a professional look. Choose from the range of undertones to achieve a complexion that suits you perfectly.
Application Tips for Medium Skin Tone Foundation
Achieving a flawless foundation application requires finesse. And to achieve it, follow these steps for a seamless finish:
Step 1: Preparation – Begin with a clean canvas by cleansing and moisturizing your skin. Apply a primer to create a smooth base that helps your foundation adhere better.
Step 2: Shade Matching – Test the foundation on your jawline to find the perfect shade that harmonizes with your skin tone and undertone.
Step 3: Application Techniques – Choose a brush, makeup sponge, or even your fingertips for applying the foundation. Each method offers a unique finish.
Step 4: Blending – Ensure a natural transition by blending the foundation along your jawline and extending it to your neck for a seamless effect.
Step 5: Setting – Lock in your foundation using a translucent powder or setting spray. This step enhances the longevity of your makeup, ensuring it stays fresh throughout the day.
Addressing Common Concerns
Ashey Look: Opt for a foundation closely matching your undertone to avoid looking ashy. This will help you achieve a more natural and flattering appearance.
Oxidation: If you notice your foundation darkening after application (oxidation), consider selecting a shade slightly lighter than your skin tone.
Flashback: To prevent the dreaded "flashback" effect in photos, avoid foundations with high SPF content, as they can reflect light in flash photography.
Longevity: Extend the wear time of your foundation by setting it with a translucent powder. Remember to carry a compact powder for touch-ups throughout the day.
Additional Makeup Tips for Medium Skin Tone
1. Blush and Bronzer
Opt for warm-toned blushes in shades of peach, coral, or terracotta to naturally flush your cheeks. For bronzer, choose shades with golden undertones to achieve a sun-kissed glow.
2. Lipstick Shades
Explore a wide range of lipstick shades, including earthy tones like warm browns, rich berries, and flattering corals that complement your medium skin tone exquisitely.
3. Eyeshadow Choices
When experimenting with eyeshadow, consider warm-toned hues such as terracotta, bronze, copper, and gold. These shades beautifully enhance the richness of medium skin tones.
Beauty Blogs
The Final Verdict!
The journey to discovering the perfect foundation for a medium skin tone is an exciting endeavor that empowers you to embrace your individual beauty.
Remember that selecting the right foundation is not just about the product; it's about how it accentuates your unique features. Armed with the insights this guide provides, you're now equipped to choose from these outstanding foundation products confidently.
With a flawless complexion that radiates confidence, you're ready to conquer the world!
FAQs
How do I find the right undertone for my medium skin tone? 
Check your wrist veins – blue suggests cool undertones, green hints warm, and a mix indicates neutral. Certain jewelry tones can also guide you.
What's the recommended foundation finish for medium skin tones? 
Opt for a satin or natural finish to balance matte and dewy. It provides a radiant glow without excess shine.
How can I prevent the foundation from oxidizing on my medium skin? 
Choose a slightly lighter shade and set it with translucent powder to help control oxidation. Always test wear to observe any color changes.