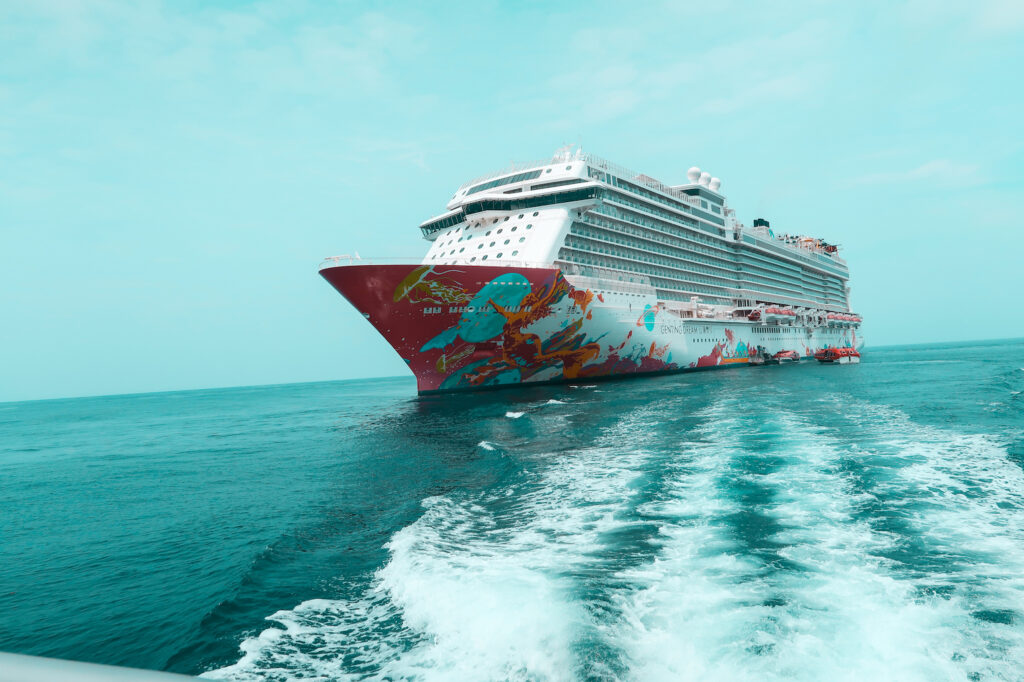 Has your hair gotten tangled by the wind while breathing in the saltiness of the sea? Yes! You guessed it right. It has to happen on a cruise. Surfing your way through the limitless ocean with just water all around you and no sight of soil. Perhaps one or two islands but that would be all. Traveling to a country by a flight and traveling on a cruise make s the trip completely different. Yes, flights are fast and all but what you experience on a cruise is an all together different adventure. You might fall in love with the way more than the actual destination.
"So my parents /friends are convinced to go for a cruise for our next holiday but how do I decide on which ship to hop on to? "
The answer is at your service.
Well of course there are the direct online bookings that you can make but that isn't suggested for a first-timer because we never know what to expect on different types of cruises and we perhaps won at like to have some unpleasant surprises on our way. So if it as your first time, a travel agent could be of great help. To go through your booking process through a travel agent, the first and the most important step is to find a good and authentic travel agent. You can ask relatives and friends who travel for recommendations and also go through the web for them. Once the travel agent, is finalized, your major work is done. Now the travel agent will ask for your preferences and your budget and then show you some of the packages that he has. You need to pay attention to all the packages that he offers and look into the details of each of them. You can also refer to any other travel agent just to be sure that you are being given access to the best and the most pocket-friendly deals. Once you choose your package and decide everything, the travel agent will book your cruise and Voila! You, my friend, are officially going cruising.
Now if you wish to do your booking directly and don't want to include an agent, the web today offers a lot of exciting deals which are just really hard to ignore. You can always refer to some of the traveling sites and compare their packages and prices.
The last option, if both the agent and the web do quite a work for you is to do your booking directly by calling the shipping service. This option is rather beneficial if you are quite sure of the ship that you want to sail on and have prior information about its services.
If you're new to this way of traveling, all ships might look the same to you, but they aren't. Some of them offer carnivals while some offer good nightlife. Some could be the 80s-themed while some could have a modern touch to them. Trust me, all this makes a huge difference to your experience. Some ships also offer rock climbing, boxing rings, and other such activities nowadays. The number of things that a ship offers depends largely on its size, the bigger the ship, the more activities and fun it is to offer. Another important piece of information is that the smaller the ship, the higher the price tag.
A ship also has its own set of features which makes it unique and attractive as compared to the other ships. Some have bowling allies while some have the most luxurious spa service. It's your call of the type that will attract you and your family or friend more.
After the type of the ship is decided, it's the time to deacon ide your cabin. There are majorly three types inside, outs, ide and the balcony. Inside cabins are small and basic, outside ones will have an ocean view while the balcony ones will have a private balcony.
Their prices will differ according to the services that they provide. The most expensive ones however are the suites. Now the last question is about finalizing the dates. This takes most of the time since one of the friends or family members is always caught up with work on all the dates that you finalize. After having about ten to a hundred rounds of discussion and having the number of people drop from fifteen to six on your WhatsApp group you should land on a date when all of these six people are free. One or two will still have to compromise on some things but the trip will make the sacrifice worth it. If you have already decided on your cabin choice, date, etc. you should book early since you might land on a good early booking deal. It is generally advised to make bookings before 4 – 5 months so that we have options for selection of cabins etc. If you aren't quite fussy and just want a cheap getaway, it might be worth waiting for a last-minute deal too but that's pretty unpredictable.
(WARNING) DO NOT, I repeat DO NOT try the last minute booking adventure with your family) A rule of thumb – The best time of the year is to travel from January to March, also called the Wave Season. After your booking, ship, and cabin selection are done, you are officially free to start your shopping and get excited about your cruise because once the tickets are done, you know IT IS happening.
Happy cruising.