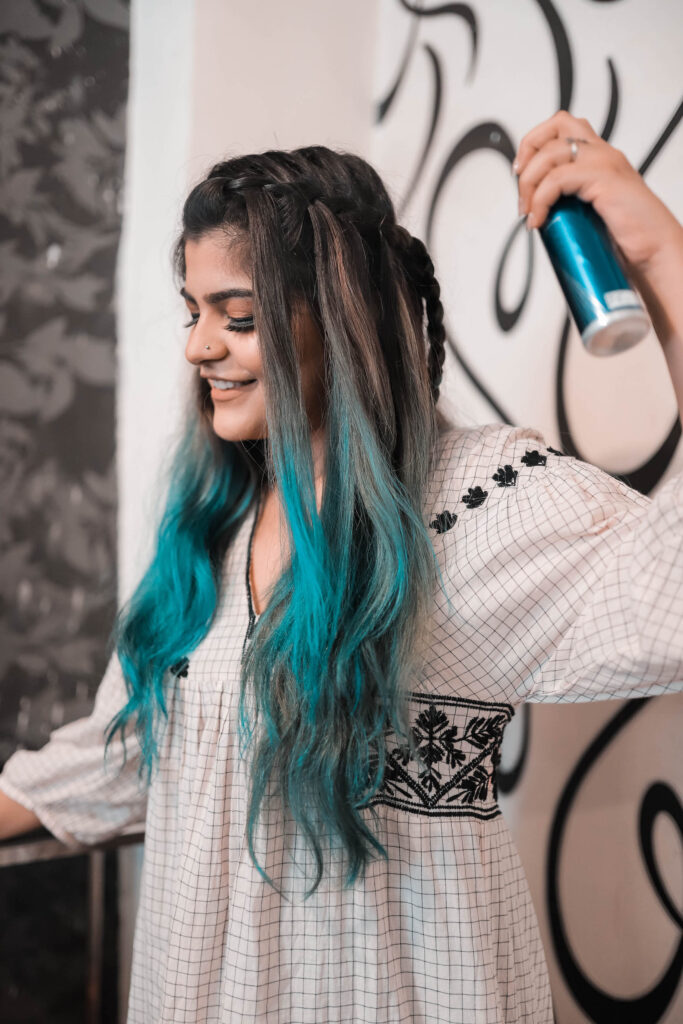 Creating hairstyles is fun and it is even more fun when we recreate our timeless Bollywood magic.
I tried creating three hair looks from our beloved Bollywood and I couldn't be happier with the result. The biggest support in this process was the BBLUNT's amazing range of hair products that fully lent their hand in this dramatic recreation.
The first look is easy to do everyday style which is a quick one with rolling hair and just clipping them behind. The hair is left to fly but is also clipped at the back so that it doesn't irritate the face on a damp day. The BBLUNT's Climate Control Anti Frizz Leave In Cream creates the perfect moisture in the hair and makes it so much easier to be playful with them. The BBLUNT Spotlight Hair Polish for Instant Shine helped in ending the final look and giving it the perfection that is required. It's best suited for Indian hair and we couldn't be happier.
The second hair look looks like the most complicated one but it is quite simple. The hair is damped and sprayed with BBLUNT's Intense Moisture Hair Serum and that's when the styling begins. The hair is tied up most dramatically I think and the hair is ended with a super pretty braid. The hair is in place and it is very comfortable, especially on hot days. Who said you need to open your hair to make them look fancy. The final touches are given by the BBLUNT Spotlight Hair Polish for Instant Shine and you are good to go.
The third and final look is the most elegant one. It's pretty quick and simple but looks just amazing. The hair is prepped with the BBLUNT Climate Control Anti-Frizz Leave-In Cream and is then twisted from one side and tied at the back with a bunch of twisted hair. It has got a good bounce and adds a lot of feminine touches. The hair is then finished with the BBLUNT Spotlight Hair Polish.